Welcome to the world of Max Bear
Hold up, Max Bear just entered the chat and he's bringing his memeverse along for the ride. The Meme World of Max Bear is fun-filled hot take on what happens in the day-to-day life of a pre-teen bear. You're not quite sure what's next for Max Bear but one thing is for sure - you won't want to miss it. New episodes when Max says so.
A world of memes
Welcome to the latest and greatest memeverse in the world, courtesy of Max Bear of course - where the right sticker can save you from a very awkward situation.
Roblox is life
When maths give you more problems
Beat the Boss
Smile and they will never know
I'm wide awake
Let the eyes do the talking
When the realisation kicks in
It's too early for this
This should be good
Cool story, sis
The pain of boredom
Mini heart attack when__
Grandma for life
Sleep is for the weak
Daily quota of annoying sister achieved
Sneak level: 0
When a new skin drops
Caught sleeping in 4K
I am not impressed
When homie got your back
What if I told you that_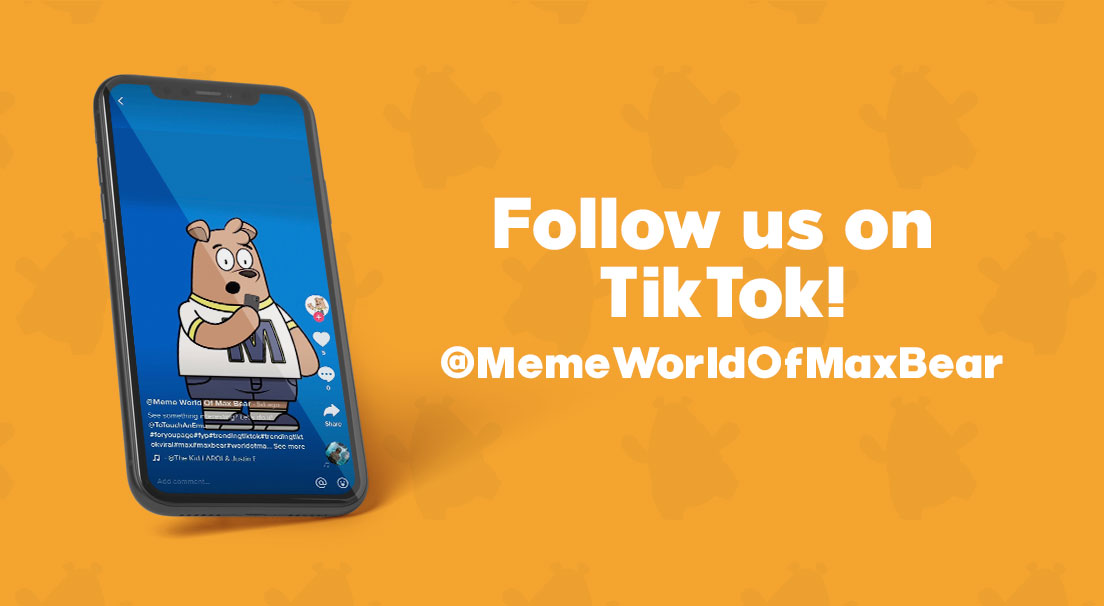 We're on TikTok
Can't get enough of Max Bear? Get a thick, awesome slice of Max Bear's life based on the latest TikTok trends.